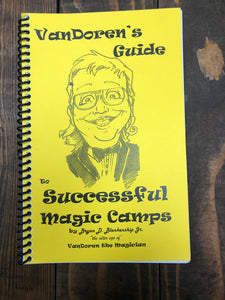 Original Printing. Spiral Bound. Good Shape.
By Bryan D.  Blankenship
Successful Magic Camps is your step by step guide to expanding your magic business through Magic Camps. In this book you will Learn: How to economically market a magic camp. How to find the customer. How to make the sale. How to teach and control the children. How to choose the proper magic tricks. How to get repeat customers. How to make money 4 ways with magic camps. How to coordinate a magic camp magic show. How to expand your magic business through magic camps.