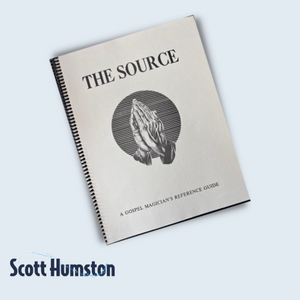 PUBLISHER/MANUFACTURER


FORMAT/BINDING
Spiral Bound

CONDITION

Used-Like New

DESCRIPTION

Gospel magic ideas that can be used effectively in the ministry.

Unlock the secrets of Gospel Magic with "A Gospel Magician's Reference Guide"! Authored by the amazing Rev. Lawrence Burden, this entertaining and informative book is a treasure trove for performers who want to add a spiritual twist to their magical routines. Packed with 119 pages of pure enchantment, you'll discover mind-blowing tricks that showcase biblical stories like never before.