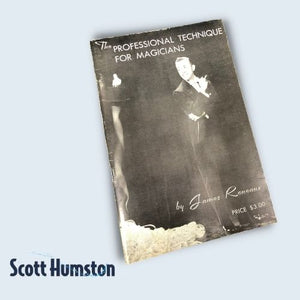 ©1968 By Abbotts Magic Mfg Co. In fair condition. No page missing. No tears. Cover is designed w/ a "smokey look"  Saddle-stitched.
Gems to be discovered in this book.
A classic book on routining, staging your act, music, lighting, entrance & exit, confidence and more.
It's a vintage book, but still full of valuable information for any performer.