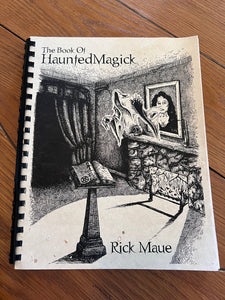 PUBLISHING/MANUFACTURER

Deceptions Unlimited

FORMAT/BINDING

paperback

CONDITION

Used

DESCRIPTION

This book contains a total of fifty items,including routines, utility moves, & essays. Many of the items can be used for intimate close-up performances or for larger stage shows. Regardless of what type of audience that you perform for, you will find material in 

"The Book Of Haunted Magick"

 that you can add to your working repertoire right away.