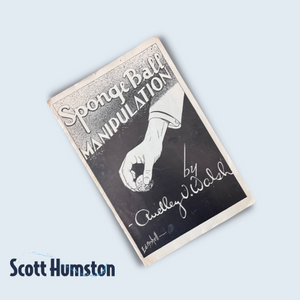 PUBLISHER/MANUFACTURER

Louis Tannen, Inc.

FORMAT/BINDING
Paperback

CONDITION

Used

DESCRIPTION
 

For magicians immersed in the world of sponge ball routines, this is an indispensable treasure trove!

Beginning with foundational techniques, this book serves as your guiding light into the realm of sponge ball magic. It seamlessly transitions from the fundamental moves to unveiling a collection of mind-boggling routines that will leave your spectators utterly astounded.

The crowning jewel lies in the final section, where the curtain is raised on the remarkable "Master Routine With the Sponge Balls" crafted by none other than Kozak. This section promises to elevate your skills and performance to new heights, offering an immersive journey through an intricately designed routine that will captivate your audience from start to finish.

Whether you're a newcomer seeking to grasp the essentials or a seasoned magician looking to add a touch of mastery to your repertoire, this book is your gateway to unlocking the enchanting world of sponge ball magic.