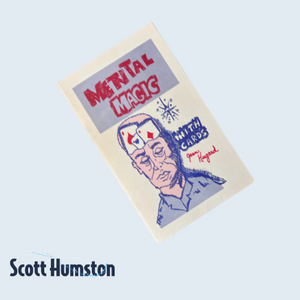 PUBLISHER/MANUFACTURER

Calostro Publications

FORMAT/BINDING
Paperback

CONDITION

Used

DESCRIPTION
 

Unlock the doors to a comprehensive mental magic mastery with this meticulously crafted course. Beyond presenting a diverse array of effects, it delves into the very core principles that drive them, while also exploring critical elements like the art of 'Showmanship.'

Within these pages, you'll uncover the secrets to card forcing, the strategic utilization of the key card principle, the finesse of marking and prearranging, the profound insights behind the mirror principle, and the intricacies of collaborating with codes and assistants – and that's just the beginning.

Renowned for his exceptional prose, Hugard's writing style shines through – crystal clear, precise, and utterly captivating. This course isn't just a guide; it's a captivating journey into the heart of mental magic, presented by a master wordsmith.