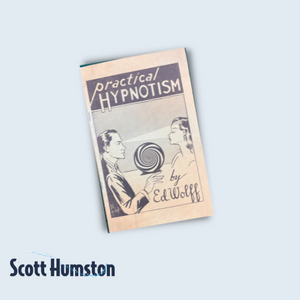 PUBLISHING/MANUFACTURER

Self-publish

FORMAT/BINDING
Softcover
CONDITION

Used

DESCRIPTION
Ed Wolff teaches the art of hypnotism. The real thing, yes, it's true hypnotism! No fakery or stooges. This book by Mr. Wolff tells you exactly how to hypnotize any volunteer from an audience of complete strangers.

It also tells you how to make use of hypnotism for entertainment value and medical users. You'll learn how to give demonstrations, comedy stunts, awakenings, etc.