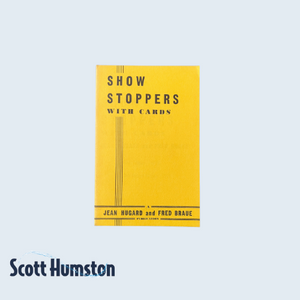 PUBLISHER/MANUFACTURER
Jean Hugard and Fred Braue Publication
(1948 and 1972)
FORMAT/BINDING
Softcover
CONDITION

Used

DESCRIPTION
Jean Hugard and Fred Braue stand for quality. This is a booklet for all card enthusiasts. It has tricks from Bert Allerton, Stewart James, Bob Madison, and several Braue routines. The now famous 'Homing Card' is one of Braue's creations and described here for the first time.