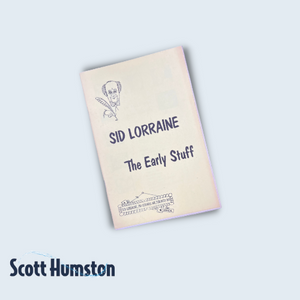 PUBLISHING/MANUFACTURER
 Magic Inc.
FORMAT/BINDING
Softcover
CONDITION

Used

DESCRIPTION

This famous Canadian performer and author was guest of honor at the 1973 Collector's Weekend. To honor him, this booklet of his early, unpublished material was made into a 36 page booklet. Besides fifteen Lorraine tricks and a section of miscellaneous gags, the booklet contains photos and a reproduction of the Berlinski poster made special for the occasion.

Sid is known for his humorous approach to magic, and the great number of users of his stuff show, his strong influence on magic.