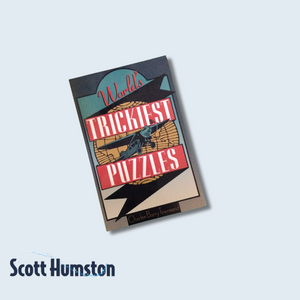 PUBLISHER/MANUFACTURER

 

Sterling (December 31, 1996)

FORMAT/BINDING

Paperback

CONDITION

Used

DESCRIPTION
'The World's Most Challenging Puzzles,' this quote is applicable to his entire puzzle cannon. If you enjoy pitting yourself against the most challenging puzzles in existence and are a glutton for punishment, then one or all of these books are for you. Take your pick among 'The World's Trickiest,' 'Most Perplexing,' 'Most Incredible,' 'Greatest,' 'Most Amazing,' 'Most Baffling,' 'Most Challenging,' and 'Best.