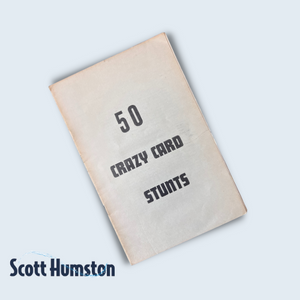 PUBLISHER/MANUFACTURER

FORMAT/BINDING
Paperback

CONDITION

Used

DESCRIPTION
 

Dive into a compact compendium of light-hearted tricks that demand no sleight of hand, perfect for injecting humor and intrigue into any performance. These charming gems serve as delightful ice breakers or interludes, adding a touch of mirth to your repertoire.

Unveil tricks that defy complexity, focusing on entertainment above all else. These tricks aren't about dexterity; they're about eliciting smiles and sparking conversation. Whether you're seeking a moment of amusement or a pause for connection, this guide is your go-to source for effortlessly enchanting feats that guarantee both laughter and applause.